Commercial Roof Contractors Serving The Jackson County, IL Area
Specializing in Flat Roof Repairs & Restorations
Are you looking for commercial roofing solutions for your St. Louis area business? DS Roofing Systems LLC has partnered with some of the industry's best manufacturers to provide local communities with the very best in roofing replacement and roofing repair services. Our services include metal roofing, membrane roofing, polyurethane foam, flexion roof systems and much more.
Why Choose DS Roofing Systems LLC?
Family-Owned & Operated
Years of Experience
Prompt & Conscientious Service
Thorough Communication
Written Estimates
Trained Employees
We understand that roofing repairs and roofing installation is a major investment. With that in mind, it's our goal to provide great service from well-trained and friendly contractors that will communicate with you throughout the process. We provide 24-hour emergency repairs when you need them most, and we invite you to contact us for all your roofing problems.
Contact us for details about all that we can do for you, or read below about the services that we can provide.
We provide PVC roofing systems, a material that was originally produced in Germany over 30 years ago. It's affordable and lightweight, and it's single-ply. It's made of durable plastic that's also used for plumbing and other types of pipes. It's ideal for flat roof installations for commercial buildings. However, it can be used in any residential, commercial, or industrial application.
This product is a reinforced membrane where the seams are welded together, providing excellent durability and stability. PVC roofing can be used in a wide range of temperatures, it's flame retardant and prevents algae growth. These systems can be adhered to in different ways, and our team will provide an expert recommendation as to what is best for you.
This is a type of thermoplastic flat roofing that's lightweight and affordable. It's also one of the newest technologies available in the roofing industry. It's installed with heavy-duty adhesives or fasteners, and it must be installed properly for best performance.
These roofing membranes are made of a blend of different polymers and other ingredients that include flame-retardant materials, light absorbers, and more. Usually, produce in white sheets, they're available in other colors, too, and they are aesthetically pleasing, lightweight, highly reflective, and tear-resistant.
The benefits of this type of roofing include heat resistance, tear resistance, and low maintenance qualities. It's becoming increasingly popular as a commercial roofing solution for a variety of types of buildings and businesses.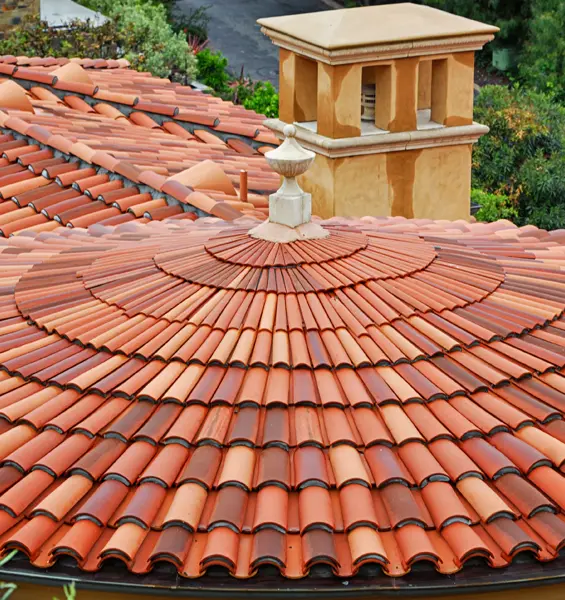 This advanced roofing technology provides customers with endless possibilities. Available in a wide variety of designs, styles, and colors, and installed with interlocking technology, these roofing systems offer superior protection from water, ice, and other elements. The styles of tile roofing systems that we install include:
Mission Roof Tile
Shake Roof Tile
Slate Roof Tile
Shingle Roof Tile
Concrete Roof Tile
Asphalt Composition Tile
Terracotta Roof Tile
Spanish Tile
Mediterranean Roof Tile
Flat Interlocking Tile
Energy Efficiency
Long Lasting
Durable
No Chemical Preservatives
Temperature Resistant
Steep slope roofing refers to roofs that have steep slopes, usually with slope ratios of or greater than 3:12. This ratio means that for every 12 horizontal inches of roof, the rise of the roof is 3 inches or more. Types of roofing that are suitable for steep slope roofing include asphalt rolling, asphalt shingles, concrete tiles, clay tiles, wood shakes, slate, metal roofs, and more.
Steep Slope Roofing Benefits
Less debris buildup to the slope of the roofing
Improved drainage
Low maintenance
Aesthetically pleasing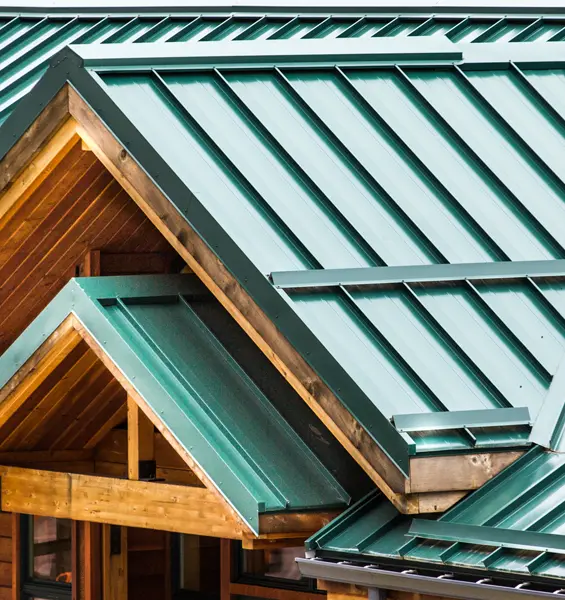 The metal roof systems installed by DS Roofing Systems LLC are made from corrugated galvanized steel. These steel sheets are coated with zinc. We may also use copper, aluminum, stainless steel, and tin for commercial roofing applications. Metal roofs can have waterproof, anti-rust, and UV protection coatings applied. Read more about the benefits below!
Longevity
Durability
Lightweight
Energy Efficient
Environmentally friendly
Variety of Colors & Styles
Aesthetically Pleasing
When an ice dam protection membrane is in use, roof decking should be used for the application of wood shakes and shingles. Roof decks can be constructed in the form of an underlayment and interlayment. Asphalt is the most common underlayment used. Please contact our staff for additional details about roof decks.