Metal Roofing Repair Company Serving the Cape Girardeau, MO Area
DS Roofing Services is a well-respected roofing expert serving Cape Girardeau, MO, and proudly extends our services to Southern Illinois, Western Kentucky, and Southeastern Missouri. Situated in the heart of Cape Girardeau, Missouri, our centrally located team of roofing specialists is ready to assist you with metal roofing repair or other roofing services. We specialize in the maintenance, repair, and replacement of various roofing systems, customized to suit structures of all sizes. Our services encompass a wide range of offerings designed to meet your specific roofing needs:
Residential Roof Replacement & Repair
Commercial Roof Replacement & Repair
Apartment, Duplex & Condo Roof Replacement & Repair
Metal Roof Replacement & Repair
Roof Repair and Replacement Services in Cape Girardeau, MO
Your roof serves as a crucial protective shield, safeguarding your home from harsh winter conditions, scorching summer heat, challenging weather elements, and various potential risks. If your roof needs repair or replacement, reach out to DS Roofing Services promptly. Our skilled team will handle the job with efficiency and expertise, guaranteeing the enduring strength and performance of your roof for years to come.
Residential Roofing Services in Cape Girardeau, MO
Explore tailor-made solutions for your residential roofing requirements, whether they entail minor repairs or complete roof replacements. Your home deserves the highest level of protection, and our commitment is to guarantee exactly that.
Commercial Roofing Solutions in Cape Girardeau, MO
Count on our team of experts for skilled assistance in repairing or replacing roofing systems for commercial structures. We understand the unique challenges that commercial roofs face and offer customized solutions to address them.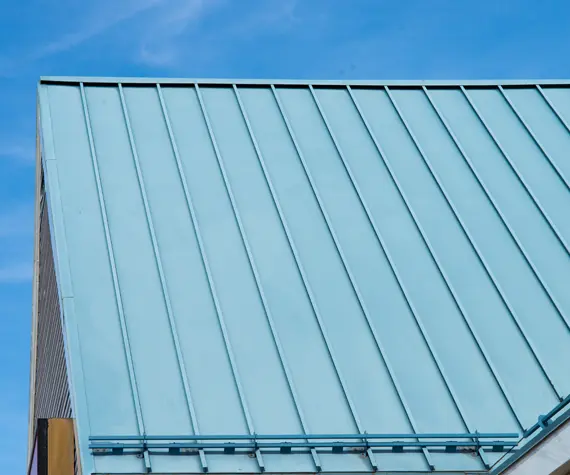 Multi-Unit Roofing for Apartments, Duplexes, and Condos in Cape Girardeau
Our team of experts specializing in flat roofing is well-equipped to deliver top-notch repair and replacement services for multi-unit properties in Cape Girardeau. Our primary focus is on ensuring a safe and reliable roof for your tenants.
Cape Girardeau Metal Roofing Consultation
Discover the numerous advantages of selecting a metal roof for your Midwest property. Contact us today to begin your journey toward a durable and energy-efficient roofing solution.
Choose DS Roofing Services as your roofing partner in Cape Girardeau, MO, and let us provide the quality and expertise you rightly deserve for metal roof repair and more.
Discover Your Perfect Roofing Solutions in Cape Girardeau, MO
Exceptional Low-Slope Roofing Expertise
DS Roofing is your dedicated source for high-quality low-slope roofing solutions in Cape Girardeau, MO. We recognize the vital importance of your commercial low-slope roof in your business operations, and our primary commitment is to guarantee its exceptional quality and precise installation.
Excellence in Metal Roofing
Discover the advantages of a high-performance metal roofing system for your commercial property in Cape Girardeau. Metal roofs can reflect up to 80% of the sun's UV rays, leading to energy savings and cost-efficiency. Contact our team today to explore the possibilities of installing a metal roof!
Trusted Multi-Family Roofing Solutions
DS Roofing is a reputable, locally certified specialist for multi-family roof repair and replacement services in the Cape Girardeau area. We offer complimentary roof inspections and estimates for roof repair or replacement on all multi-family buildings within our service area.
In Cape Girardeau, Missouri, PVC commercial roofing faces significant challenges due to intense sun exposure and heavy rainfall. As a result, DS Roofing's PVC commercial roofing in Cape Girardeau, MO, is gaining popularity among business owners seeking an attractive and long-lasting solution.
Opt for TPO Roofing Excellence
TPO commercial roofing systems have gained widespread acceptance since their introduction in the mid-1900s and have become a prominent choice for low-slope and flat commercial roofs. If you're considering roofing options for your establishment in Cape Girardeau, MO, a TPO commercial roofing system could be the perfect choice.
Assurance of Commercial Roofing Quality
At DS Roofing, we value our work and the expertise of our highly trained professionals. We have a profound appreciation for the importance of a reliable, high-quality roof for your commercial property in Cape Girardeau, MO. Our main objective is to provide you with peace of mind, ensuring that your roof replacement utilizes the finest materials and craftsmanship available.
Find the Roofing Solution You Require in Cape Girardeau, MO
DS Roofing emphasizes the significance of a commitment to excellence and a long-standing track record when choosing a roofing contractor. Inferior installation and craftsmanship can result in costly roofing issues down the line. Therefore, your choice of a roofing company should be made with the utmost caution to guarantee that you don't compromise on quality.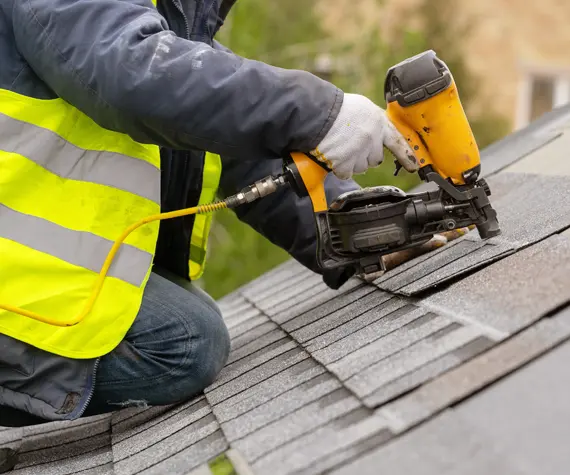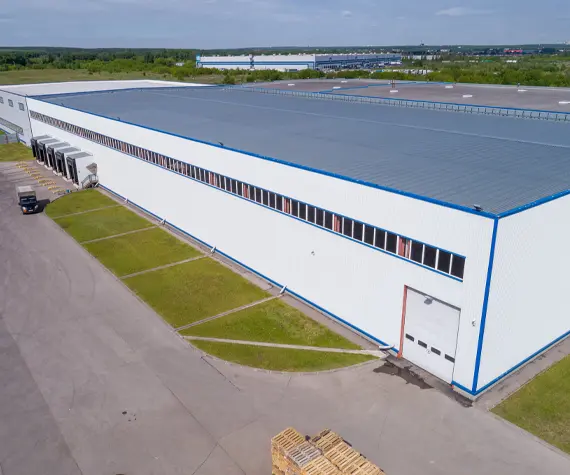 The Importance of Commercial Roof Maintenance
The structural soundness of any building relies on a trustworthy roof. A carefully constructed roof offers protection for your business against severe weather, fire hazards, and various potential risks. Neglecting roof maintenance can result in issues such as water accumulation, blisters, and gaps, putting at risk the safety of both your employees and customers.
Why Choose DS Roofing for Commercial Roofing Services
For those overseeing commercial properties, emphasizing the structural integrity of the roof is of utmost significance. A well-maintained roof not only guarantees safety but also enhances energy efficiency and preserves the visual appeal of your building, potentially attracting a broader customer base.
When contemplating the installation, maintenance, or replacement of commercial roofing in Cape Girardeau, you can confidently rely on DS Roofing Systems as your dependable choice.. We take great pride in our extensive history of assisting numerous commercial roofing clients throughout Missouri, offering a comprehensive range of services that include:
Commercial Roof Installation
Commercial Roof Replacement and Repairs
Commercial Roof Coating
Our exceptionally talented team excels in various installation and repair methods, guaranteeing outstanding craftsmanship. We maintain comprehensive liability insurance to provide you with the highest level of service, giving you peace of mind and confidence. Our certifications are a testament to the quality of our work, and we take immense pride in being accredited by the Better Business Bureau.
Indicators That Your Commercial Roof in Cape Girardeau May Require Repairs:
Leaks act as unmistakable indicators that demand prompt action and might even lead to the necessity of a roof replacement. Water penetration is responsible for 40% of structural problems, whether in residential or commercial buildings.
Having excess humidity has the potential to cause blistering, which can result in the infiltration of moisture, ultimately jeopardizing the stability of your roof's structure. Blistering represents a significant hazard to both the interior and foundation of your building.
The presence of standing water on your commercial roof poses significant hazards, including the risk of leaks and interior damage. Often, it also brings an unpleasant, musty smell.
Obstructed drains or gutters can contribute to the creation of standing water and the consequent damage, such as the formation of cracks or weakened seams that allow water to infiltrate your building.
Detecting deteriorating shingles in their initial phases may require replacing the affected sections. Failure to address this promptly can lead to the spread of rot, jeopardizing the overall stability of the roof and potentially requiring a complete replacement.
Over time, shingles may develop cracks due to temperature-induced expansion and contraction. These fissures reduce the roof's ability to withstand wind and increase the risk of leaks, particularly in areas prone to storms.
You can depend on DS Roofing Systems in Cape Girardeau to fulfill all your commercial roofing needs, backed by decades of experience and a commitment to providing exceptional service.