Jackson County, IL's Top Residential Roofing Company
A+ Rated Offers Roof Inspections, Repair or Replacement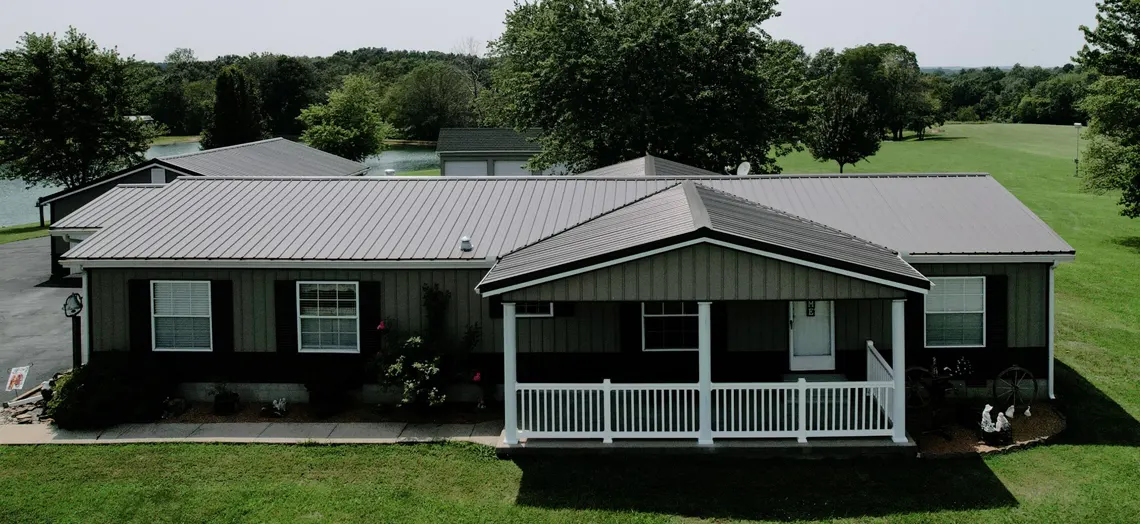 Is it time for a new roof at your home? It's time you called a local residential roofing specialist that has a reputation for quality craftsmanship and excellent customer service. At DS Roofing Systems LLC, we provide roofing services for homeowners throughout Sourthern, IL; Western, KY; and Sourthern East, MO area. As a family-owned business, we understand the investment that you make in a new roof or roof repairs. With that in mind, we use our experience to provide you with a quality staff that maintains a drug-free and accident-free workplace. Read more below about our roofing services, or contact us for answers to your questions.
Residential Roofing Services
When we take on a project, our goal is to ensure you a quality product that's installed correctly to maximize the longevity and performance of your roof. We provide a wide variety of roofing types to choose from highly-trained roofers that understand the principles of maintaining a safe workplace. Additionally, we work with some of the industry's top brands to ensure the roofs we install are always the best. Companies we work with include GAF, Firestone, Tremco & more! Read more about the types of roofing that we offer, below.
Shingle Roofing – We provide all types of asphalt shingle roofing, one of the most common types of residential roofing on the market today.
Metal Roofing – We also provide metal roofing systems that may include waterproof or UV-resistant coatings.
Flat Roofing – We have a variety of options for flat roofing systems including rubber roofing, PVC roofing, and much more.
Slate Roofing – We provide slate roofing tiles for added appeal for your next roof.
Tile Roofing – We provide tile roofing for added appeal for your next roof.
Cedar Shake Roofing – We install cedar shingles for businesses & homeowners who want curb appeal and higher return investment due to its longevity.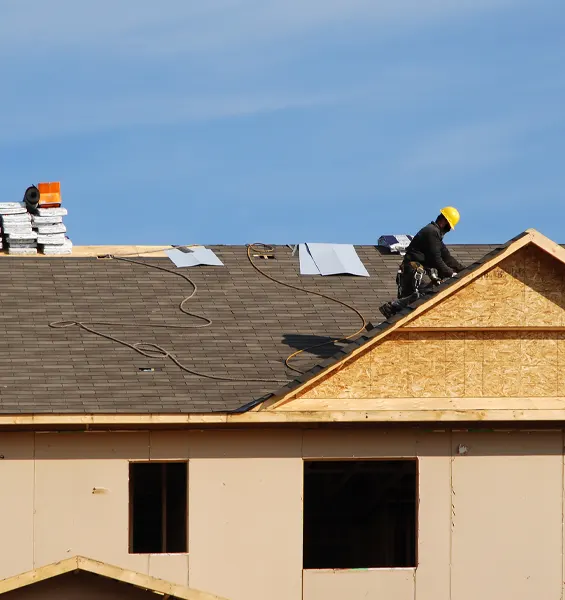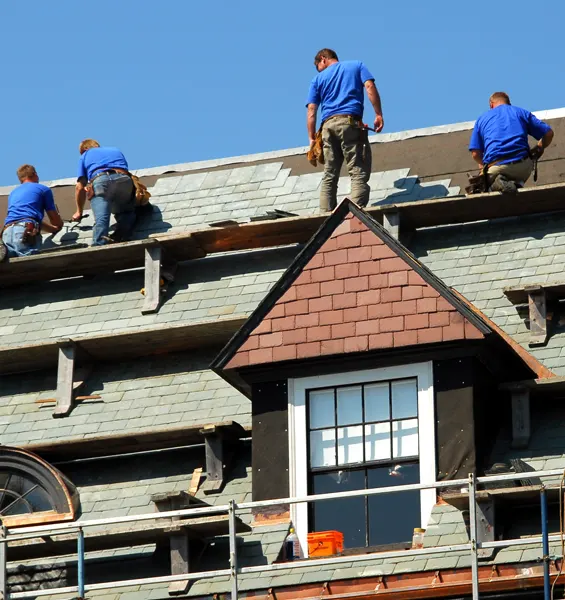 Roof Installation & Roof Replacement
We're the local choice for roof installation and roof replacement services. In fact, we'll help you throughout the process, from the initial inspection to an expert recommendation, you can be sure you're getting a square deal from us. Here's what you can do to prepare for a new roof installed by DS Roofing!
Preparing for a new roof installation
Review the agreement signed with us. If you have any questions, please call us prior to beginning the work.
Be ready for an automated call that will notify you of the days for material delivery and start of installation.
Completely clear your driveway of all vehicles, toys and anything else so delivery can be made.
Remove fragile items from walls and shelves as there will be a lot of banging and commotion.
Protect items kept in the attic with a plastic sheet or some other sort of barrier.
Alert all family members to dangerous debris that could be present during the installation. All debris will be cleared before the project is finished.
Move any items that you want to be saved from falling debris.
Leaking Pipes – Water stains on the walls or ceilings signal a pipe flange is leaking and requires attention.
Leaking Chimney – Water marks near the chimney and flashings signal that your chimney needs to be resealed.
Interior Leaks – Leaks where the walls meet the roof can indicate a problem with base flashings.
Leaky Skylights – Old skylights may need complete replacement if they show signs of leaking.
The Process of Insurance Approval for Roof Replacement
Roof replacement can be an expensive and stressful process, but if your roof is damaged because of hail or wind, and wasn't able to withstand the severe conditions, the next step is figuring out what is covered under your homeowner's insurance policy and the process of filing a claim. Insurance payments that cover roof replacement is dependent on the kind of roof that you use, such as tiles, wood, slate, metal, composition shingles, and the type of damage that has occurred.
It doesn't matter the type of roofing material that you have, insurance companies will always scrutinize every claim for roof replacement and expects the homeowner to provide extensive documentation, including before & after images to help justify a claim for roof replacement. If you would like to understand the particulars of whether your roof replacement is covered under your insurance policy, you'll have to examine your policy before filing a claim.
Review Your Policy Coverage
Reviewing your insurance policy helps determine what is covered regarding roof replacement. Normally, a roof that is under 10-years old will be completely covered for roof repair or roof replacement.
If your roof is over 10-years old, homeowners may be reimbursed on the depreciated value of their roof. This means that your roof will be evaluated by the insurance company based on its age and wear and tear. Your insurance company will provide a decreased value on your roof before the storm damage occurred.
Some insurance policies only provide coverage on the roof's depreciated value, regardless of age. While some insurance carriers cover homeowners from repair or replacement no matter the age of the roof.
Inspection and Prompt Reporting
No matter the situation regarding your damaged roof, insurance companies tend to dispatch an inspector to investigate and confirm your claim. The inspector will determine whether the damage occurred due to aging, or deteriorating conditions, these instances aren't covered under a homeowner's policy.
If your roofing claim is deemed to be legitimate, an inspection will likely be the one to prove it, it is important to have an inspection arranged once the damage has been documented.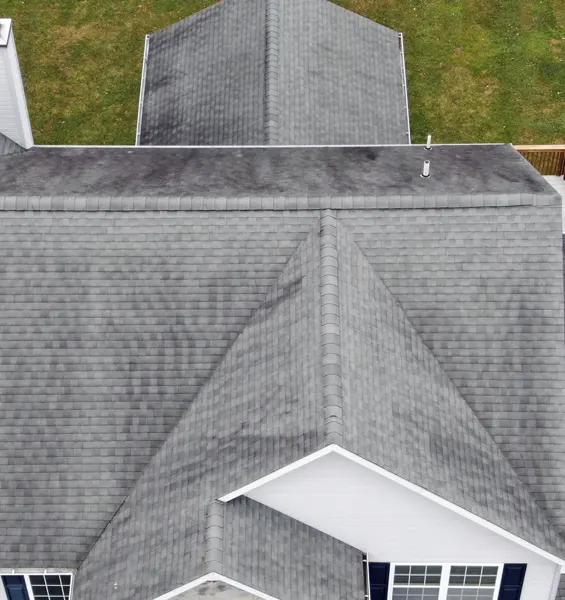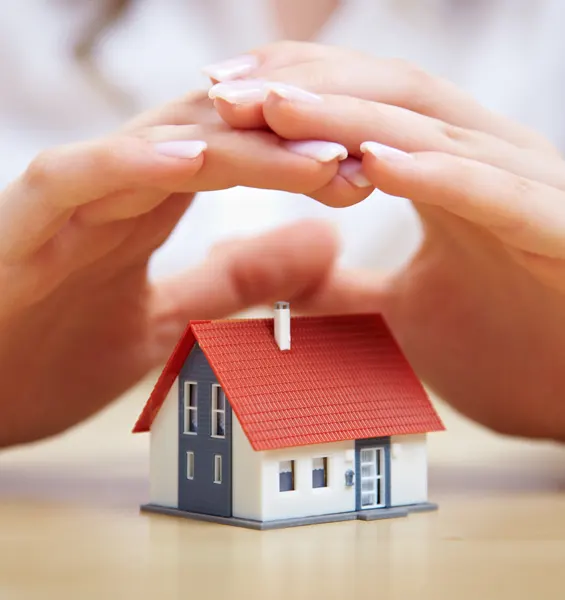 Some insurance companies require estimates from licensed roofing contractors about the roof repair or roof replacement service, or they can have their own estimators determine the cost. It is important to have proof that the roofing company is licensed and insured, and a detailed and specific estimate in writing.
Having a roofing contractor that has experience handling estimates for insurance claims to help fasten the process and get the claim approved.
Your insurance carrier may require specific roofing materials that adhere to state code specifications. For example, shingles, nails, tiles, and other materials must be able to withstand wind, hail, and natural disaster scenarios. Homeowners seeking repair or replacement must follow certain specifications and have proof of a state compliance certificate. Once this has been verified, insurance payments can be allotted.
The more you know about your homeowner's policy, the more efficient that process will be. Documentation of damage is another aspect that helps the process go faster.
If your roof gets damaged and is covered under your homeowner's policy, but you are unsure of the process, complete the online contact form and an expert in roof repair and roof replacement will get back to you with the right information that you need.